Asian Heritage Month's Celebration - featuring Korean culture
Korean community in Swift Current along with the Newcomer Welcome Centre would like to invite everyone for a small get-together recognizing and celebrating the Asian Heritage Month.
As the Citizenship & Immigration Canada has proclaimed 2013 as the Year of Korea in Canada, we invite the chance to learn more about Korea and get to know members of the local Korean community. Come for a relaxing evening, meet new people and learn about Korean culture and food.
Everyone is welcome!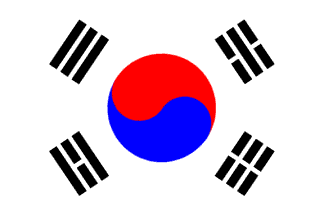 2013 - The Year of Korea in Canada
60th anniversary of Korean War Armistice

50th anniversary of Canada-South Korea diplomatic relations
In 2013, Canada celebrates Korean culture, traditions and the contributions of the Korean Diaspora to Canadian society. It is also the Year of the Korean War Veteran during which we pay tribute to more than 26,000 Canadian men and women in uniform who came to the aid of South Koreans during the Korean War.
Asian Heritage Month acknowledges the long and rich history of Asian Canadians and their contributions to Canada. It also provides an opportunity for Canadians across the country to reflect on and celebrate the contributions of Canadians of Asian heritage to the growth and prosperity of Canada.


Canada's cultural diversity strengthens the country socially, politically and economically in innumerable ways. Asian Heritage Month is an ideal occasion for all to celebrate the beauty and wisdom of various Asian cultures.


Asian Heritage Month has been celebrated in the United States since 1979. Over the past decade, many Asians in Canada have begun to celebrate their heritage during the month of May. In December 2001, the Senate adopted a motion proposed by Senator Vivienne Poy to officially designate May as Asian Heritage Month in Canada. In May 2002, the Government of Canada signed an official declaration to designate May as Asian Heritage Month.